1.5g Saffron, Spanish, Threads*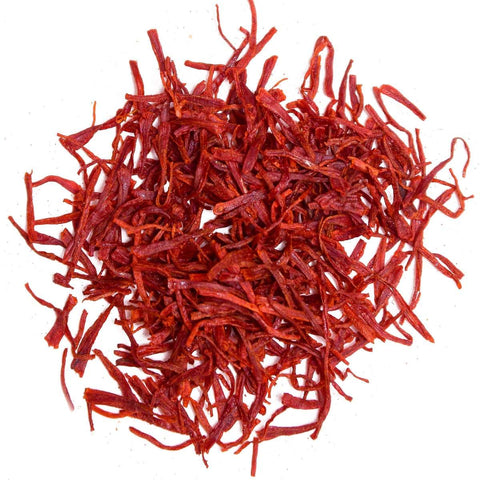 The world's most precious spice, saffron threads are painstakingly hand–picked to ensure only the best quality. When adding to dishes with little cooking liquid, steep the threads in hot water before using.

Suggested Uses: Steep threads for 20 minutes in something acidic such as vinegar or lemon juice, or something alcoholic like wine, in order to extract the full flavor, or finely powder the thread by pounding in a mortar and pestle. 1/2 tsp. of threads makes 1/8 tsp. of powder. 1/2 tsp. of threads is generally enough saffron for most dishes. Saffron is used in all types of foods to add both flavor and a bright yellow color.
*Organic
---
More from this collection